Strategic & Reliable Service
Fighting for Your Rights & Freedom
Decades of Experience Working for You
Personal Injury & DUI Defense Attorney in Holland, Michigan
Since 1982, Gerald R. Stahl Attorney at Law has provided high-quality legal services to countless clients in Holland, Michigan, in cases ranging from personal injury to criminal and DUI defense. Attorney Stahl is prepared to help you fight for compensation and effectively protect your rights to achieve the best possible outcome for your situation. Call today to put his experience on your side.
Gerald R. Stahl
Attorney at Law
After graduating with his law degree from Gonzaga University School of Law, attorney Gerald Stahl made the decision to dedicate his career to the areas of personal injury and criminal defense. With decades of experience across multiple states, he has helped many individuals and families put their lives back together after a stressful legal disruption. His law firm — Gerald R. Stahl Attorney at Law — is based in Holland, Michigan, with an office conveniently located at Baker Lofts. Reach out to his office today to schedule a consultation.
ABOUT GERALD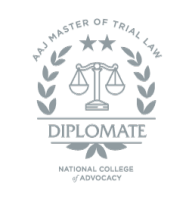 By Your Side Through Thick & Thin
Personalized Solutions
No two individuals or cases are exactly alike. Attorney Stahl takes a collaborative approach in getting to know the circumstances surrounding your legal matter and the objectives you have for the outcome. He will guide you through the legal process with an informed strategy to meet your needs.
Accessible Communications
When faced with a legal matter, stress and tension can often run high. Attorney Stahl strives to alleviate some of those struggles by maintaining regular communication throughout your case and returning all of your calls and inquiries in a timely manner. You'll never feel left in the dark.
"One of the best lawyers I have had the chance to work with. He's there for you and to get the best results for you. Hard worker and overall a great lawyer to have in your corner."
Adrian
"Jerry worked hard for us and negotiated a settlement that will give us peace of mind in caring for my husband now and in the future. I highly recommend Jerry."
Tashua
"He took the time to explain the process in personal injury procedure. Jerry kept me informed on the progress of the case. He was thorough and accommodating. I would recommend him to anyone in the same situation."
Anonymous
Why Choose Gerald R. Stahl Attorney at Law?
---

Compassionate Counsel
Whether you're suffering serious injuries or facing serious jail time, attorney Stahl will treat you with the respect and one-on-one attention your case deserves for success.

Decades of Experience
With over 37 years of experience, attorney Stahl is prepared to help you navigate the legal processes of your case with ease and confidence as he represents your rights.

Results-Driven
Attorney Stahl's top priority is to help you reach the best possible outcome for your case, and he will do everything he can to put you in a favorable position to attain it.
Case Results
Wrongful Death Settlement - 2017
$1,000,000.00 Settlement
Dog Attack, Facial Scarring - 2019
$200,000.00 Settlement
West Michigan Head-On Collision
$290,000.00 Settlement
Reliable Guidance & Support So You Can Move Forward
Accidents can happen at any time, any place — but when you're involved in an accident as a result of the careless, reckless, or negligent actions of another, you shouldn't have to bear the financial burdens of your recovery. With an experienced personal injury attorney on your side, your legal advocate can help you hold the responsible party accountable so that you're able to focus on what matters most — your recovery.
Whether your injuries were caused in an auto accident, by a neighborhood dog bite, or faulty medical devices, Gerald R. Stahl Attorney at Law has the knowledge and skill to help you fight for due compensation. With decades of experience helping victims in the Holland, Michigan area, attorney Stahl is prepared to help you understand your rights and seek maximum compensation for your case.
In addition to his wide range of personal injury experience, attorney Stahl is also a skilled criminal defense attorney. When you reach out for assistance after an arrest, he can help you get your life back on track. Specializing in DUI defense and offenses related to Michigan's Super Drunk laws, attorney Stahl can help you fight for the best possible outcome to your situation. Don't risk your freedom and the outcome of your case by taking it on alone.
For over 37 years, attorney Stahl has provided personal injury and criminal defense services in the states of Arizona, Colorado, Illinois, and Michigan. Based in Holland, MI. Reach out to attorney Stahl today and gain peace of mind with a dedicated legal advocate in your corner who will provide strong support and representation for your case.